A handful of awesome games have already released this year (Ori and the Blind Forest, Dying Light), but there is a whole lot more to come! We have compiled a list of 40 games that are releasing (for the most part) this year. Without further ado, the 40 most exciting Xbox games of 2015, and beyond.

1. Rebel Galaxy
Rebel Galaxy is an Action-RPG from Double Damage Games, a studio founded by Travis Baldree and Erich Schaefer. After working on games such as Diabloand Torchlight, the newly formed studio are opting to bring heavy sandbox elements, large-scale ship battles, deep role-playing elements, and randomized combat events to their new project. There is no currently announced release date.
2. Bloodstained: Ritual of the Night
Bloodstained: Ritual of the Night is an upcoming Metroidvania game in development by Inti Creates, and produced by the legendary Koji Igarashi. Bloodstained very closely resembles another Igarashi-produced  series, Castlevania, in both gameplay and design, and is considered a spiritual successor. Thanks to its huge Kickstarter success, we'll be playing Bloodstained: Ritual of the Night in March of next year.

3. PayDay 2: Crimewave Edition
PayDay 2 is a cooperative first-person shooter developed by Overkill Software. Luckily, we're getting second version of the game that is scheduled to be released for Xbox One in June. You take control of one of the gang members and heists alone, with up to two AI players, as four player cooperative play or some combination of the previous to rob banks, do political engineering, traffic narcotics and more.
4. LEGO: Dimensions
Lego: Dimensions is an upcoming 2015 Lego action-adventure game developed by Traveller's Tales for the PlayStation 4, PlayStation 3, Wii U, Xbox One, and Xbox 360. It follows multiple characters from various Lego sets after a masked villain is breaking into multiple worlds. It follows the same format as both Activision's Skylanders franchise and Avalanche Software's Disney Infinity series, where the player has Lego figures and a portal which can be played within the game itself.
5. Tony Hawk's Pro Skater 5
Tony Hawk's Pro Skater 5 is the tenth game in the series, being the first main entry in the series since 2007's Proving Ground, and a follow-up to 2002's Pro Skater 4. This new game in the series goes back to the franchise roots. From mini games, toNot much else is known about the title; The game is scheduled for release in late 2015, on PlayStation 4 and Xbox One, with releases on PlayStation 3 and Xbox 360 to follow shortly after.
6. Game of Thrones Episodes 5 & 6
Game of Thrones is a adventure-fantasy drama based on the A Song of Ice and Fire fantasy novels by George R. R. Martin and their TV adaptation Game of Thrones. The game takes place concurrently with the television series, from the end of the third season until just prior to the start of the fifth season. The story focuses on House Forrester, a family not yet introduced in the television series, but mentioned briefly in the novel, A Dance with Dragons. Avoiding spoilers; the first four episodes have been great, and I'm excited for what's to come.
7. Life is Strange Episodes 4 & 5
Life Is Strange is an episodic interactive-drama adventure video game developed by Dontnod Entertainment, and published by Square Enix. The game's plot focuses on Maxine Caulfield, a photography student who discovers that she has the ability to rewind time at any moment, leading her every choice to enact the butterfly effect. Avoiding spoilers; the first three episodes have been great, and I'm excited for what's to come.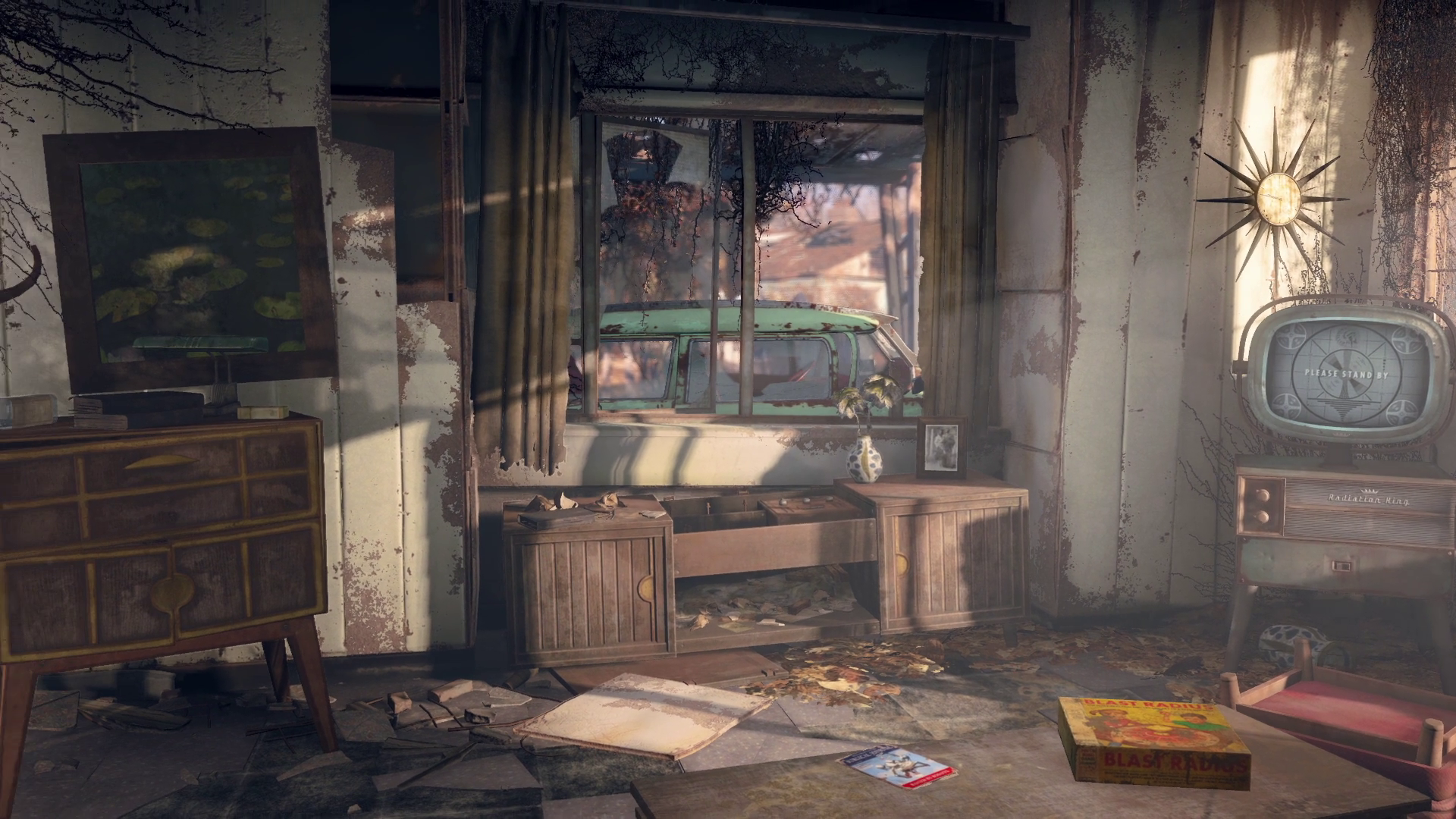 8. Fallout 4
Finally, Bethesda recently confirmed that Fallout 4 will be making its way to PC, XBO, and PS4. The game was announced with an epic trailer that's sprawls across a broken-down Boston city. This title seems to feature a new dog companion that sticks by your side throughout your adventuring. Fallout 4 is also equipped with a lush presentation and what seems to be (thus far) an intriguing story.
9. Tales From the Borderlands Episodes 4 & 5
Tales from the Borderlands is an graphic-adventure comedy video game based on the Borderlands series. The player separately controls the story's two protagonists Rhys (Troy Baker) and Fiona (Laura Bailey). Rhys is a Hyperion employee, who has been working with his co-worker and friend Vaughn (Chris Hardwick) to get promoted into the higher ranks of the company but is stymied by his new boss and rival Hugo Vasquez. Avoiding spoilers; the first three episodes have been great, and I'm excited for what's to come.
10. Final Fantasy XV
Final Fantasy XV is a big departure from previous games, providing a darker setting that focuses on more realistic human characters than previous entries. The game features an open-world environment and action-based battle system similar to the Kingdom Hearts series and Type-0, incorporating the ability to switch weapons and other elements such as vehicle travel and camping. FFXV looks gorgeous and is shaping up nicely; stay tuned for release info.